How to Get Free Dental Implants in the UK
The dental implant is the most reliable, natural-looking and long-lasting solution for one or multiple missing teeth. Unfortunately, with a high success rate and quality results, the cost of this treatment can be expensive. Therefore, lots of people search for how to get free dental implants in the UK.
According to the British Dental Association, almost 700,000 UK adults have not been able to afford professional dental assistance due to high prices. In the UK, the cost of an implant can range from £2,000 to £4,000, making it a massive barrier for many people.
Free dental implant options are pretty hard to locate, but there are a few cheaper ways too. In this article, we will show you affordable ways to access this treatment and a couple of other alternatives.
UK National Health Service
First of all, the NHS only offers free dental services to minors, individuals on benefits, pregnant women and new mums. Other people have to pay, but the expenditures are a lot lower than private treatments.
In most cases, patients will be offered alternatives to implants like dentures and bridges. Because of expensive tools and materials, the NHS has a limited budget and strict criteria to provide this treatment.
Hence, only people with exceptional cases, such as the following, can qualify to get free or low-cost teeth implants.
People who have lost their teeth due to facial injury or some medical conditions
People who can't get dentures as they have lost all teeth in one or both jaws
People with genetic issues, malformation and hypodontia
Oral cancer survivors
If you have any of these conditions, submit your case to your NHS dentist and see if you are a preferred candidate or not.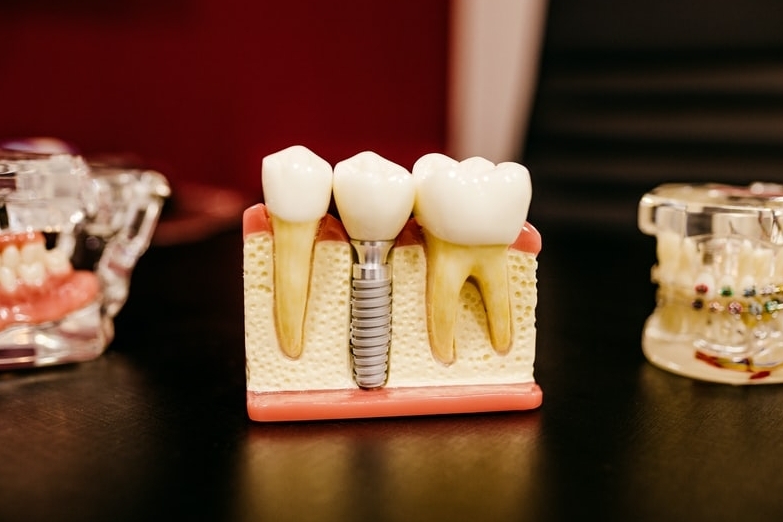 Dental Students & Trainee Dentists
There are quite a few dental schools in the UK where students provide free-of-cost teeth implants under the supervision of an experienced dentist. Some dental hospitals also offer free treatments where a trainee dentist will handle your case. You can check out the list of such schools and hospitals in your area.
Alternatives to Implants
There are some alternatives to restore your smile, such as dentures and bridges. These two methods were the traditional models before the success of implants.
Dentures and bridges may not be as reliable as teeth implants in the long run. However, they are a lot more affordable, and people can better manage the expense.
Philanthropic Foundations
The demand for tooth implants is much higher than supply because the treatment altogether is pretty expensive. Therefore, the chances are that you may not find many charitable organisations to help you get free dental implants.
However, they might help you with the finances to some extent. If you are lucky enough, you may find such organisations in your area.
Online Resources
Dental hospitals and clinics put up special discounted offers on teeth implants to stand out from the crowd and attract more clients. Similar to seasonal shopping sales, these offers are valid for a limited time only. Therefore, you need to keep an eye on their websites and social media pages to book your appointment on time.
Wrap Up
Getting free dental implants in the UK isn't an easy task. However, this article provides different answers for the question of how to get free dental implants UK. We hope that it gave you a better perspective on the bigger picture.
If none of these options works in your favour, you could contemplate travelling overseas. You can get considerably cheaper yet high-quality treatment in countries like Hungary and Turkey.