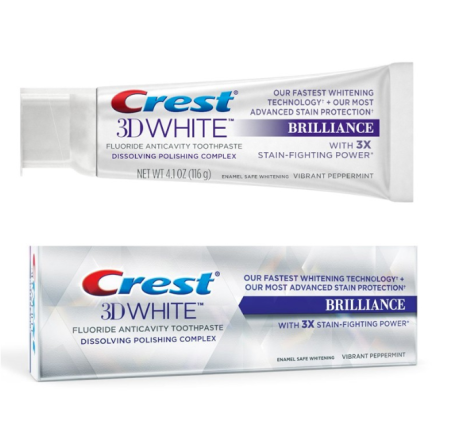 Crest 3D White Brilliance Toothpaste
This is the best whitening toothpaste on the market. Do you want a good toothpaste after the whitestrip treatment to keep your teeth fresh and white? Then this is your new toothpaste.


Results: With this toothpaste, your teeth will become whiter in 2 days. The micro-cleansing whiteners ensure that the upper layer of your teeth becomes whiter. You will see a difference with this toothpaste after a single use, the special whitening formula removes stains and does not affect your enamel. This product is especially effective when used in combination with the other crest products.


We advise the following combination: Crest 3D Gentle Routine Whitestrips and the toothpaste to let your teeth get used to the bleaching.